Lone Star is the official magazine for members of the Porsche Club of America, Lone Star Region.
The magazine was called PorscheNaut until 2013 when the name was changed to Lone Star.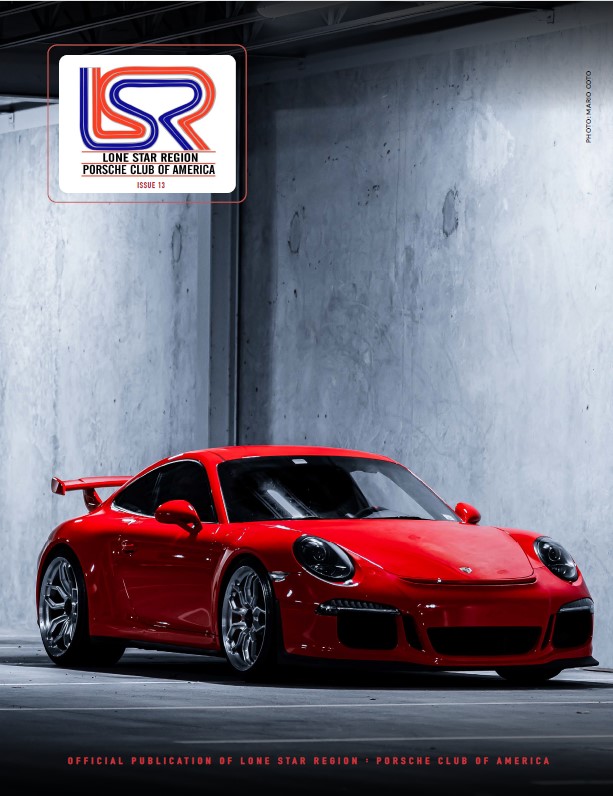 Previous issues:
2023:
2022:
2021 The Lone Star
2020 The Lone Star
Issue 5, Issue 6
2019 The Lone Star
Spring, Summer, Winter, Issue 4
2018  No issues of The Lone Star published.
2017 The Lone Star
February
2016  The Lone Star
April,  June,  September
2015  The Lone Star
April,  July,  September,  December
2014  The Lone Star
February,  April,  June,  October,  December
2013  PorscheNaut
April,  December
2012  PorscheNaut
January,  May,  August,  October,  December
2011  PorscheNaut
January,  February,  April-May,  September,  November
2010  PorscheNaut
January,  February,  March,  April-May,  June,  July,  August,
October,  November, December
2009  PorscheNaut
September,  October,  November
2008  PorscheNaut
December